Removing products from the menu to be unavailable from the app for ordering
To remove a product from the menu:
1. Log into the Chewzie Back Office.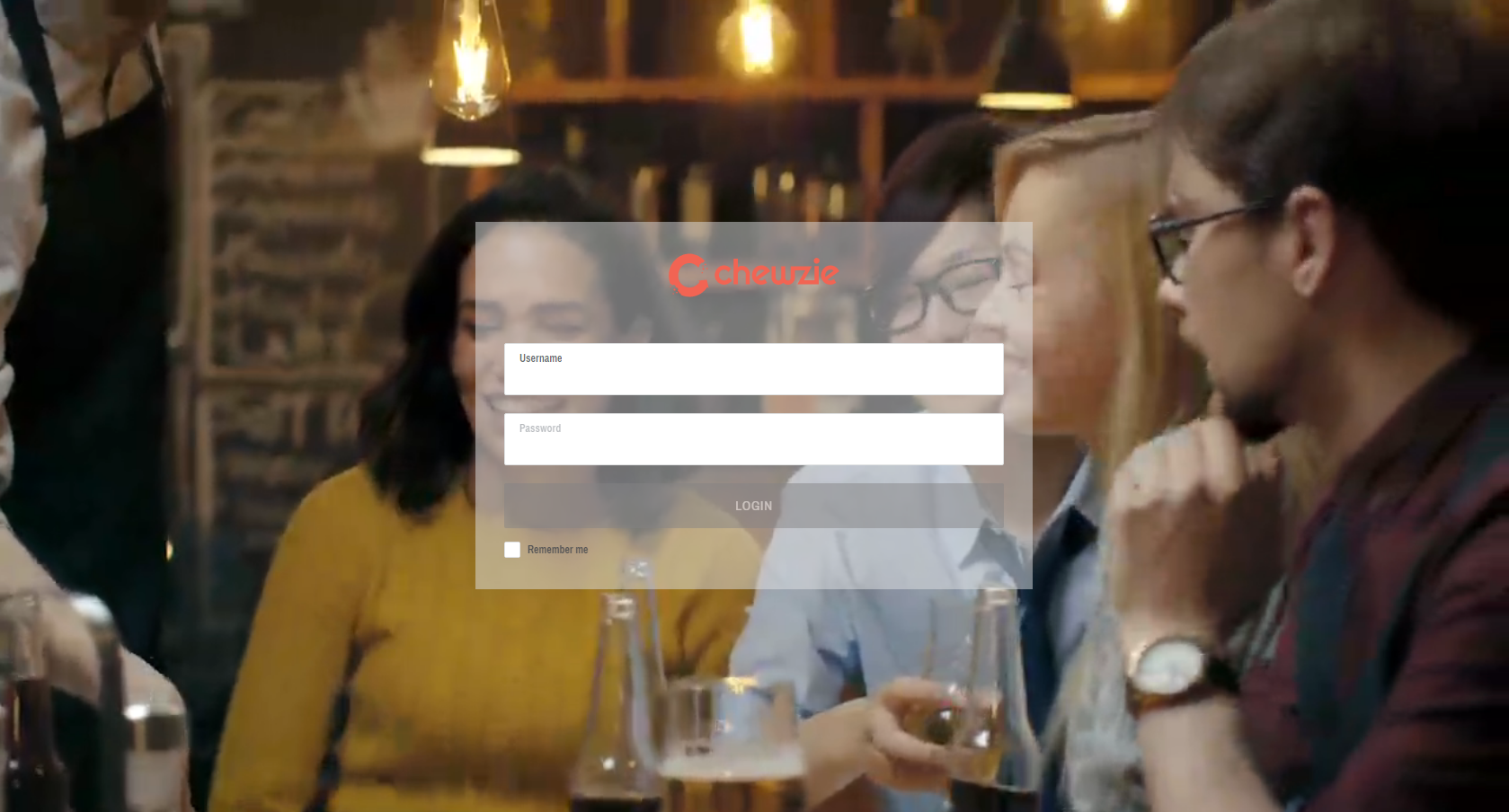 2. Navigate to 'Web Ordering' > 'Menus'.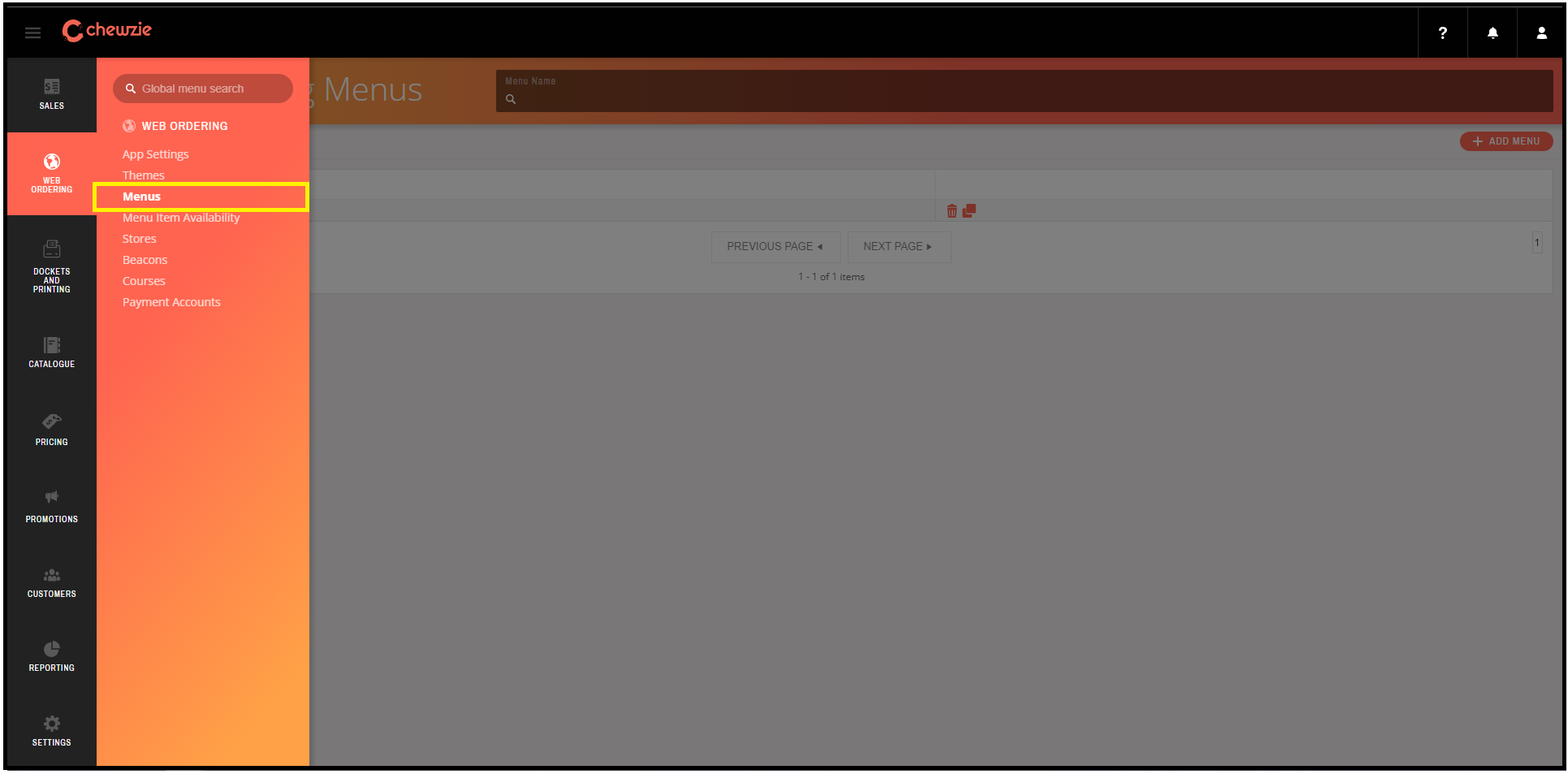 3. Click on the menu to edit.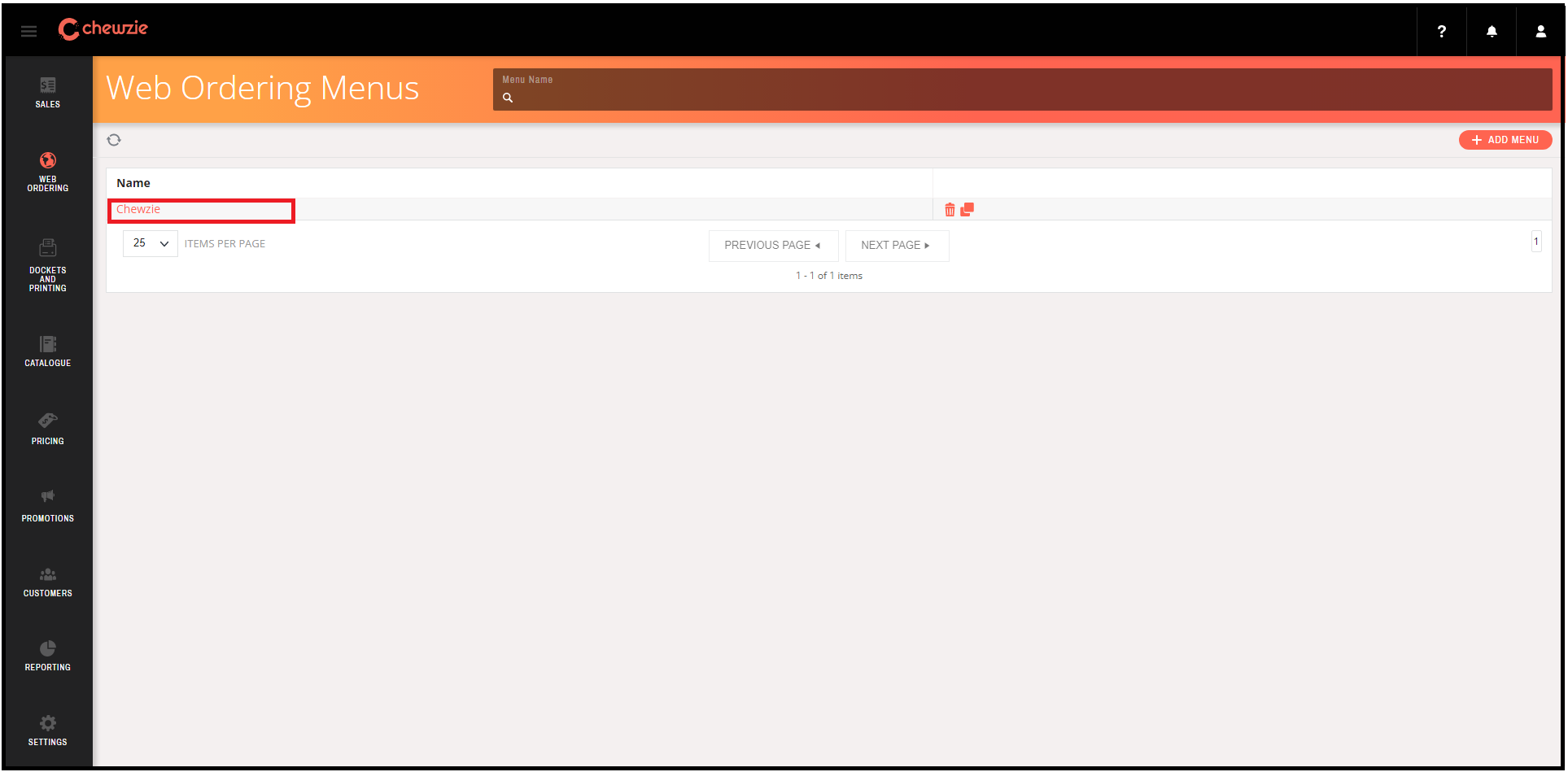 4. Select the product from the Menu Item list by selecting the Category and clicking on the product.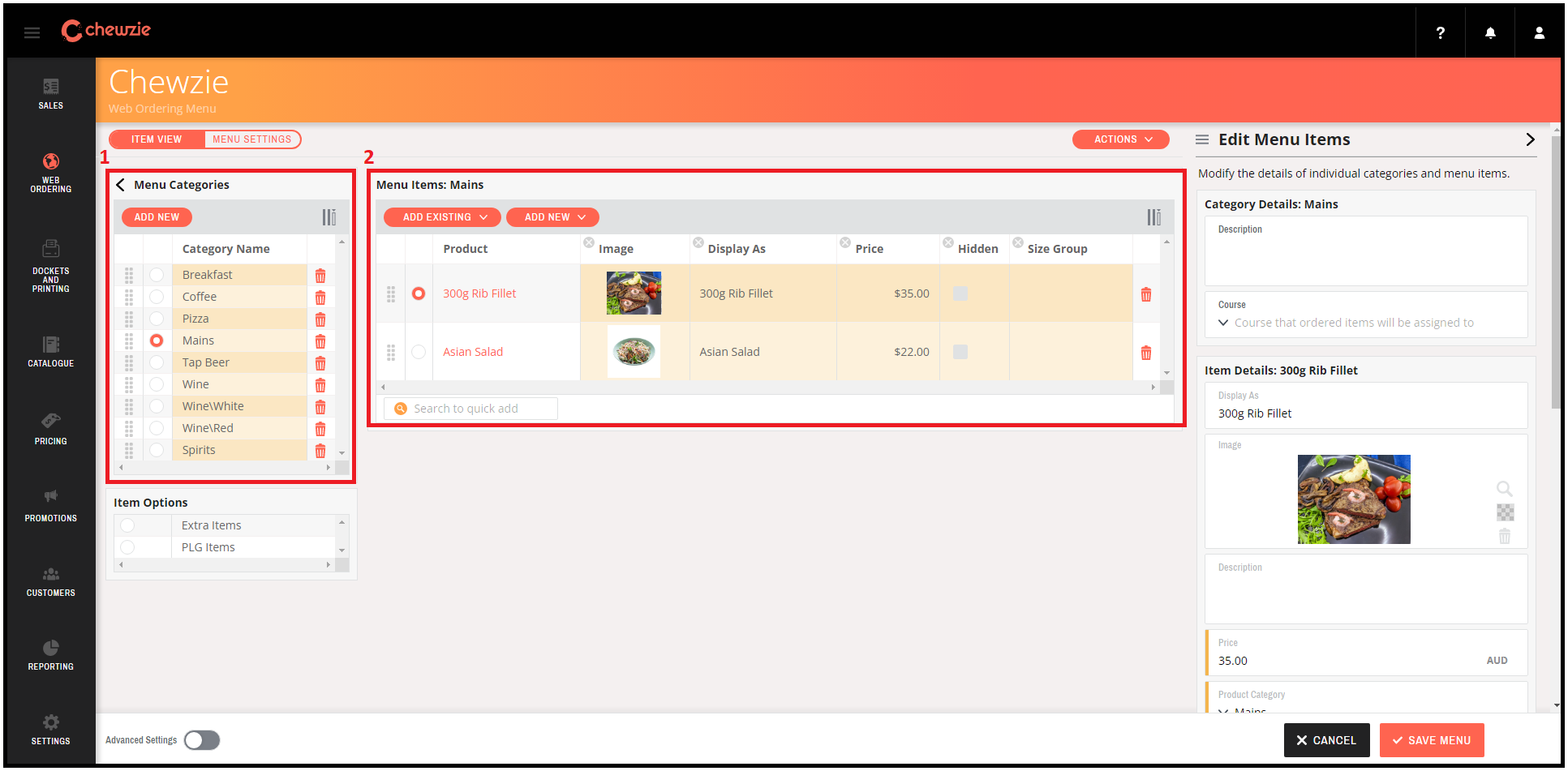 5. Use the horizontal scroll bar at the bottom of the 'Menu Item' then scroll to the end of the table to see the column with delete icons.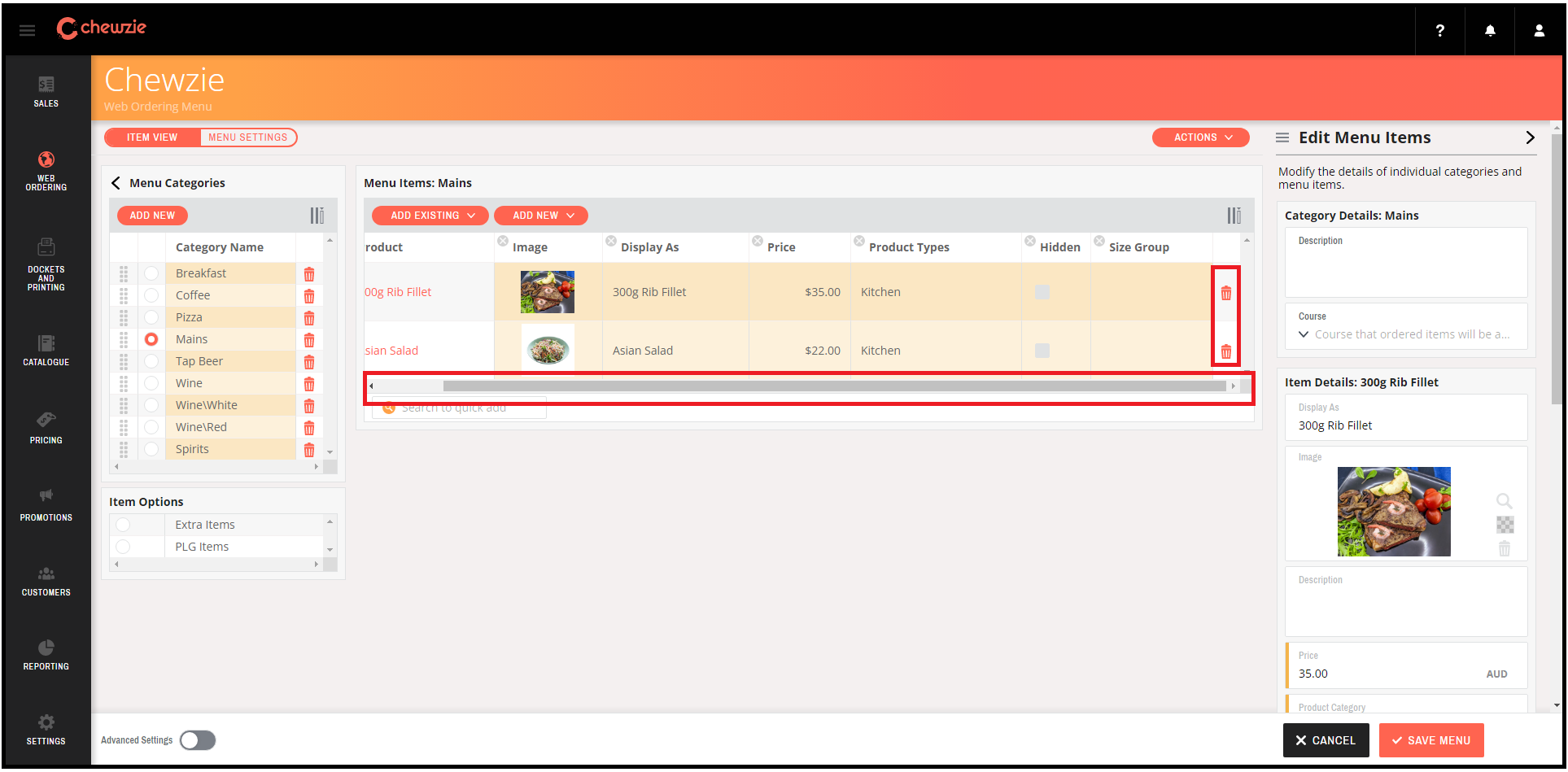 5. Click on the 'Delete' icon against the product that needs to be removed, then confirm the removal by clicking 'OK' on the pop-up message.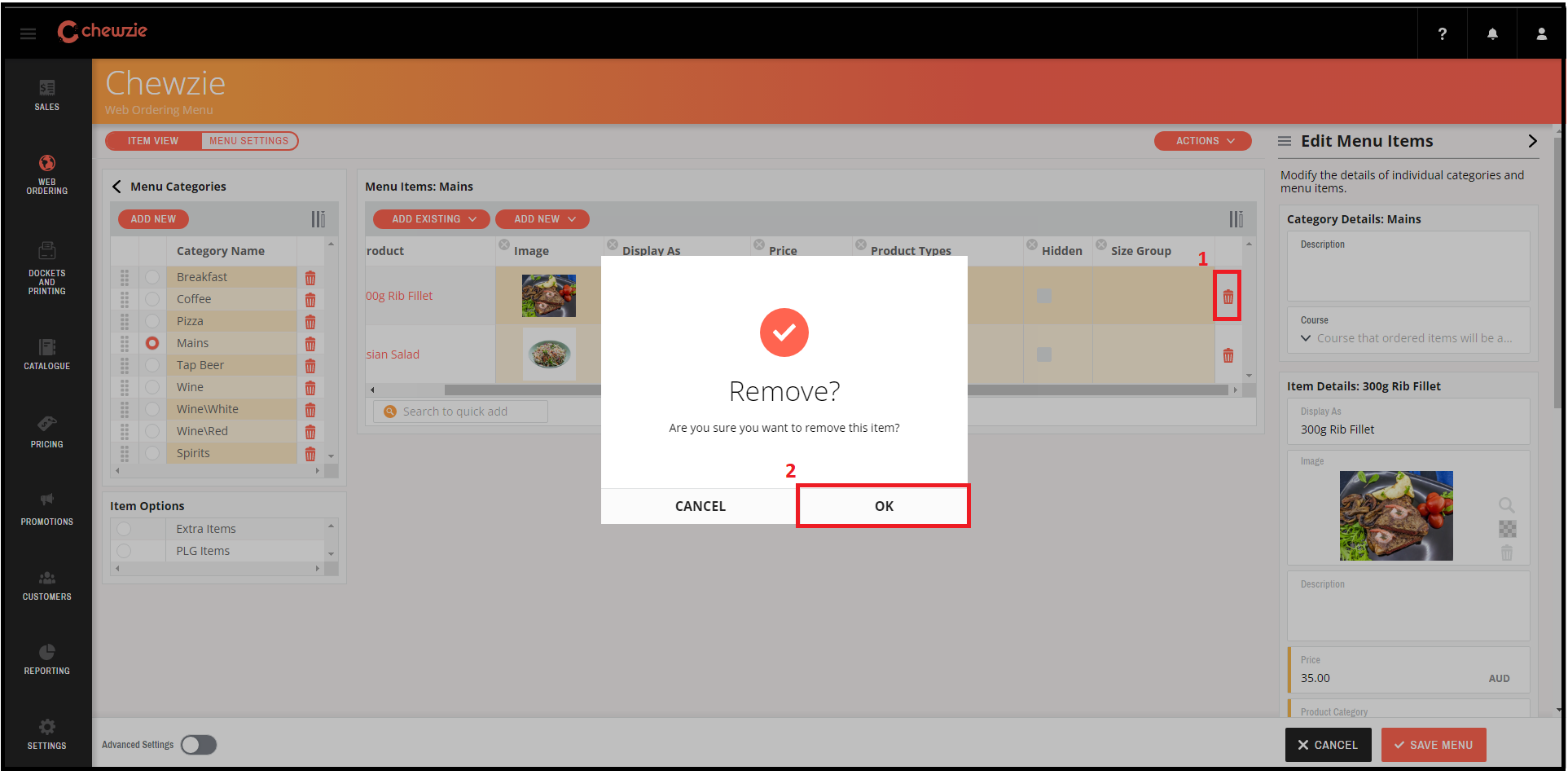 6. Click 'Save Menu'.
Note: Removing a product from the menu does not delete it from the Chewzie backoffice but removes the product from being displayed in-app in the corresponding menu.