Chewzie's upselling feature allows venues to promote relevant add-on options when certain products are ordered.
In Chewzie, upsells are configured as Extras. Extras are a group of related add-ons that can be applied to a product and are configured under Chewzie Back Office > Catalogue > Extras.
A price can be configured on the extras which will apply to the overall product price.
In this example, an option for half and half pizza will be promoted to upsell to a customer. An additional $3.00 is applied when the extra is ordered.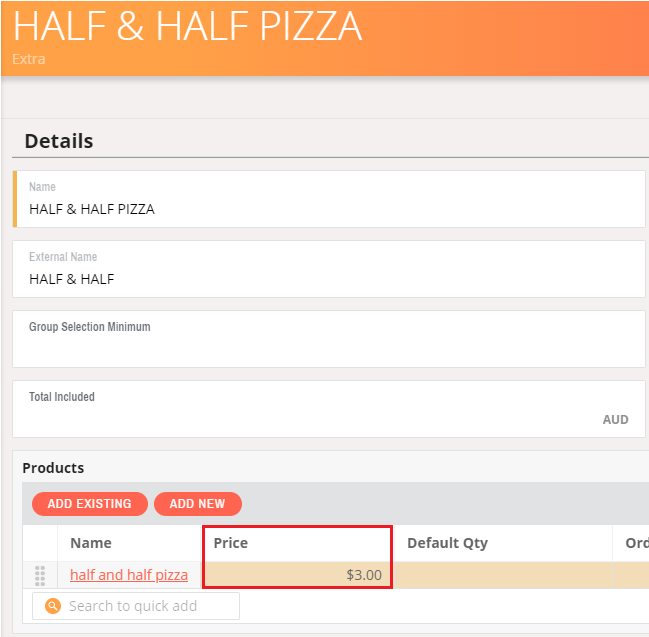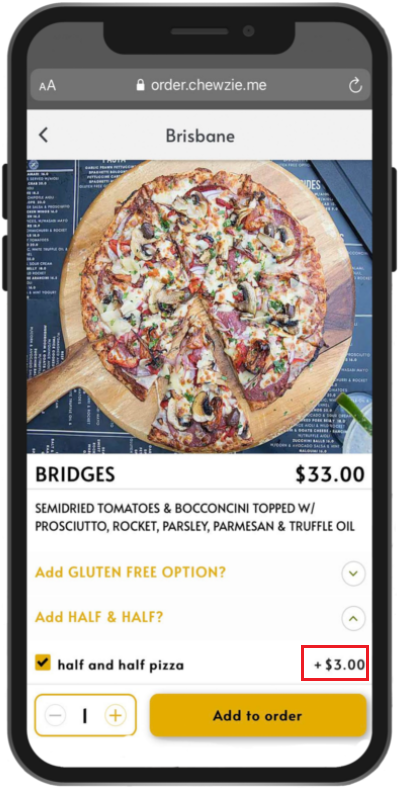 Each product can have unlimited extras added to it to help increase venue revenue.
Refer to this article for more information about setting up extras.
Did this answer your question?