Once products are sold out, they can marked as out of stock to prevent them from being ordered.
Step 1: Click on Web Ordering > Menu Item Availability and select your menu

Step 2: Click on the Menu Category that your product is located in

Step 3: Click on the product that is out of stock

Step 4: Tick the "Sold Out" checkbox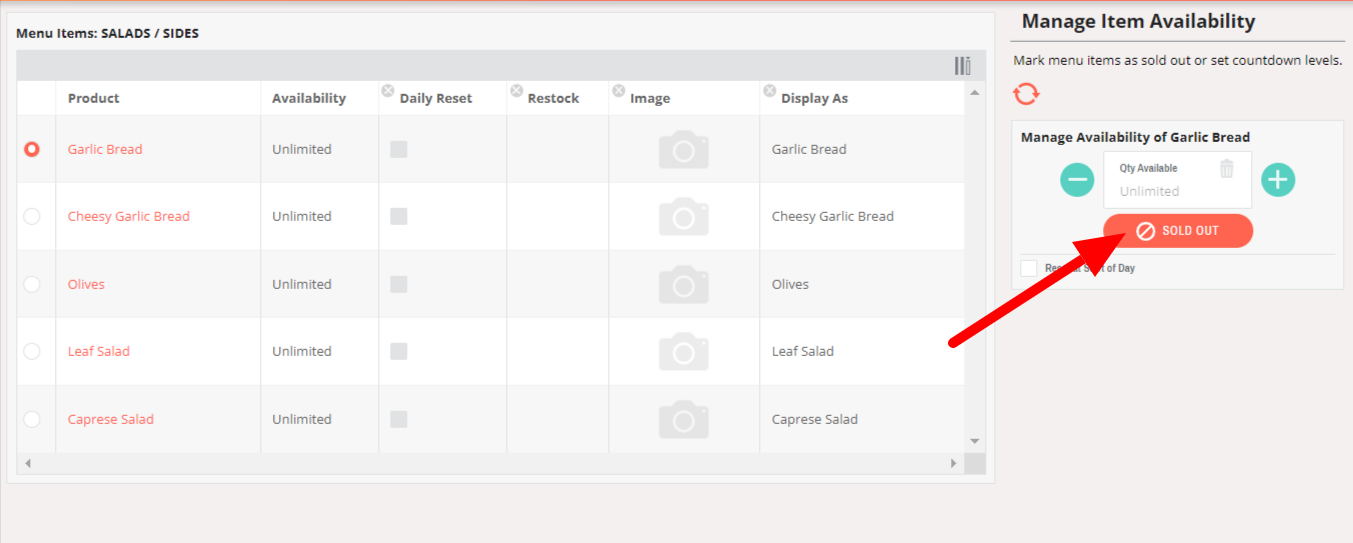 Step 5: After you have clicked "Sold Out" it should show up under "Availability"

Step 5: When finished click "Save Availability"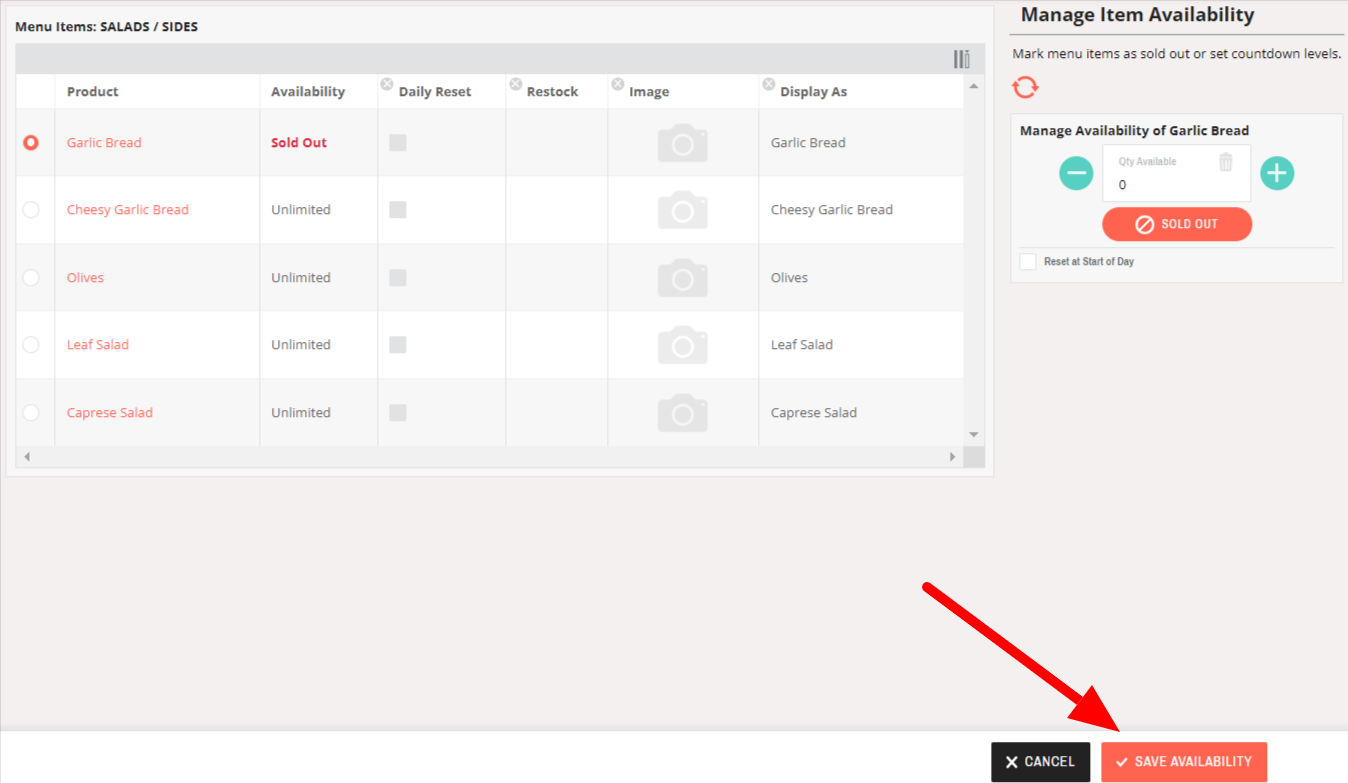 NOTE - Once the item is back in stock you will need to go back and remember to remove the product from being out of stock.
Another option is to mark the item as "Hidden". This will remove it from your menu until you deselect hidden.
Did this answer your question?