Creating and scheduling surcharges. Create and set-up surcharges in advance for public holiday periods
You can now set-up surcharges and schedule them to be active during your desired periods through your back office.
To access this feature take the following steps: Pricing > Surcharges > Add surcharge

You can then name and decide the amount your surcharge will be, also available is the option to make your surcharge a fixed amount of a percentage.

Once you have entered the surcharge information click "add surcharge". To create the schedule for your surcharge click Pricing > Surcharge Schedules > Select the surcharge you created.
Select "Add period".

Enter the date(s) you would like to create the surcharge for. In the example below, the surcharge will become active on Christmas day and end at 11:59 pm Boxing day.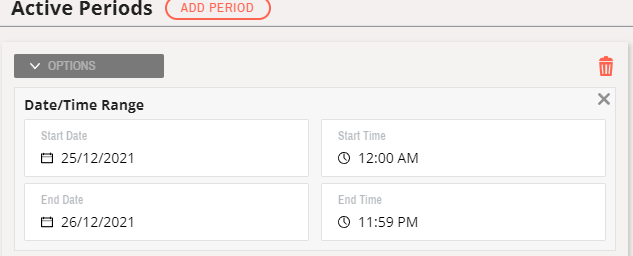 Within the surcharge, you are able to create multiple active periods in advance.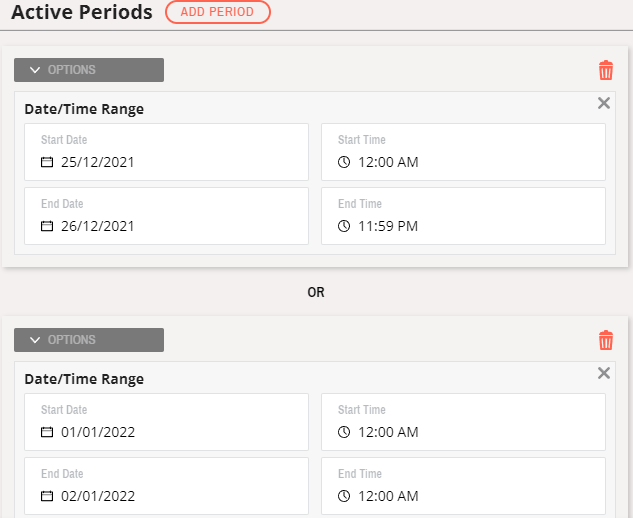 Once you have pre-set the schedules, click "Save surcharge schedule" and they will activate on the planned periods.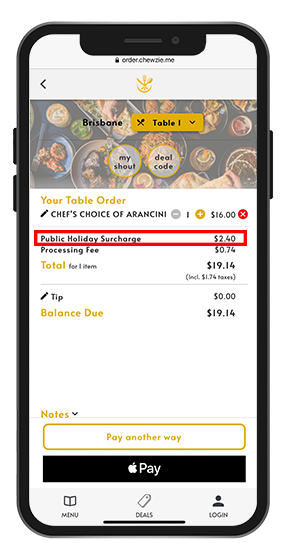 Did this answer your question?