Include preparation times to let customers know how long they might be waiting.
Enabling wait times is done by logging into your menu backend and ensuring that your venue has a Standard completion time set.
To enable completion times go to Web Ordering > Stores > Select Store > Detailed View > Ordering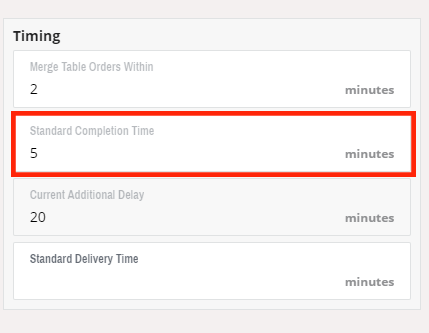 Once the desired completion time is entered, press the 'save store' button.
From the main screen go to the option "Preparation Time".

If you have more than one venue make sure you select the exact venue you would like to adjust the wait time for. You can increase the time in increments of 5 minutes.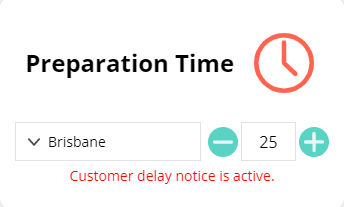 After you have set up the preparation time, customers will see the following message on your menu.
Note: the time displayed includes the completion time configured for the store if you have set up completion time.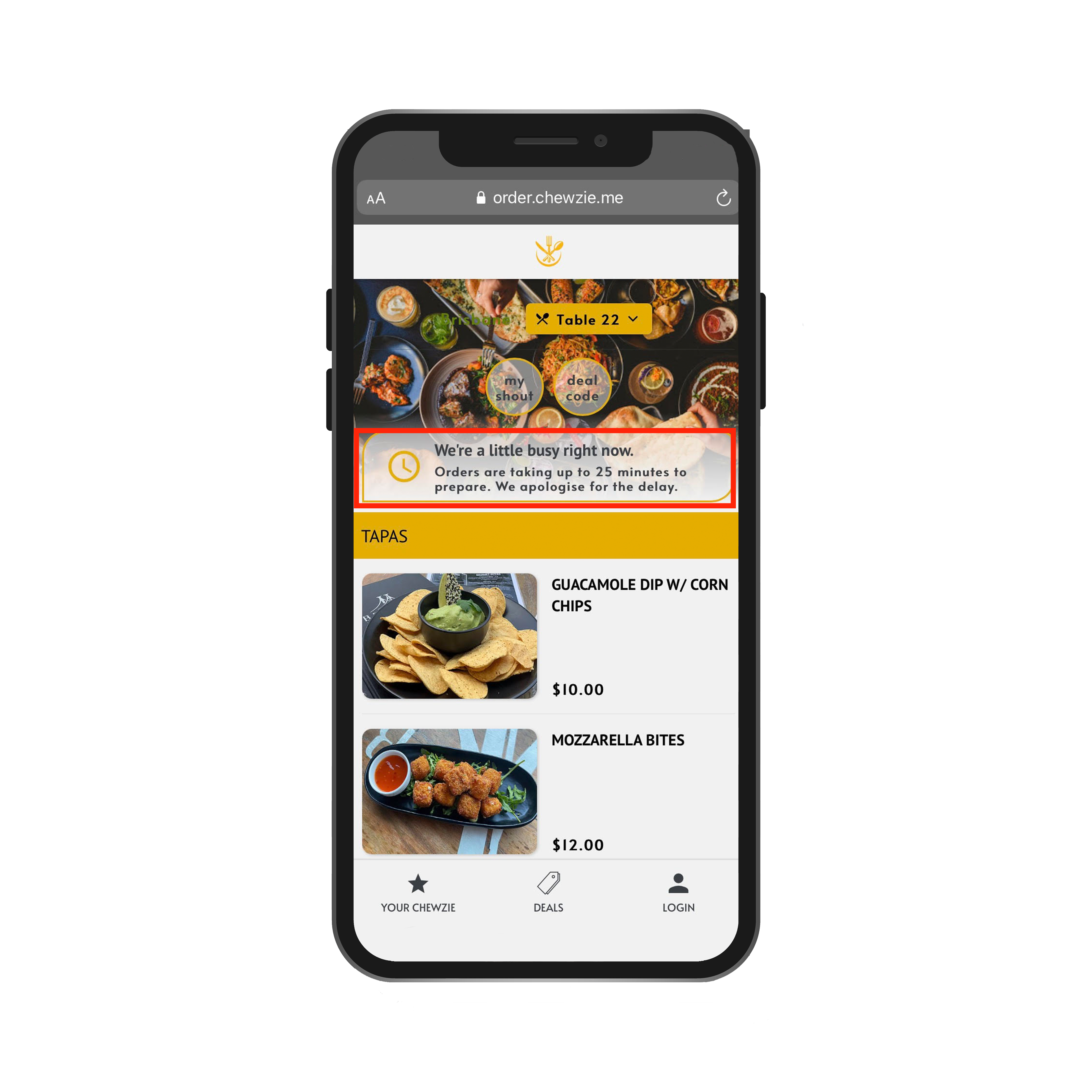 Wait times will reset at the end of each day.
Did this answer your question?